Welcome to my kitchen! I started my cooking journey back in 2015 as a pre-med student battling anxiety. Because I lived in snowy West Michigan, I loved starting winter projects when the snow is up to our knees and began trying new recipes I found on Martha Stewart's site and the Food Network. After entering and winning Detroit's Best Home Cook competition, I decided to create a blog called Millennial Meets Stove to showcase my journey from takeout queen to home cook. In 2020, I rebranded into Homegirl Kitchen and quit my job as a paramedic and pre-grad school student and become a line cook working under a Michelin chef. in 2021, I launched Homegirl Kitchen to introduce new and longtime foodies to new food experiences through my recipes, pop-ups, and cooking classes. I make the best brown butter chocolate chunk cookie in Michigan, you can find out how to purchase them at homegirlkitchen.com.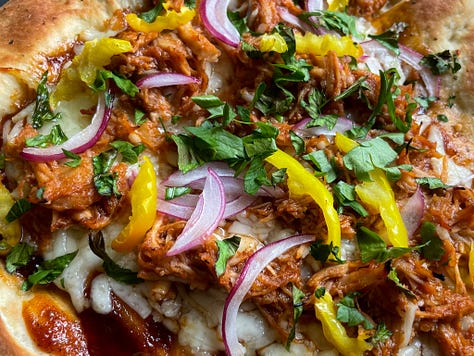 Thank you so much for joining my newsletter! I am a full-time entrepreneur so your shares, comments, and likes mean so much to me. An even more special thanks to those who pay for a subscription. You help me pay my bills and keep more content coming! Groceries for recipes, pop-up supplies, and website fees can add up so your help is greatly appreciated!
Feel free to send me an email at elle@homegirlkitchen.com if you ever have any questions, would like to collab, or inquire about baking commissions or catering. Love, Elle, the Foodie.

Subscribe to Elle, the Foodie
People
Elle, the Foodie
homegirl and Detroiter sharing my journey from takeout queen to private chef. sharing recipes, culinary school lessons, cooking classes and all things food.